HEALING ARTS
---
With the country continuously poised on the brink of war, terror in the streets as a continuous reality, and communities in proximity to Gaza suffering from arson fires, balloon bombs, and fear of more missiles anytime, there are always Israelis who can benefit from knowing that their brethren and friends around the world care about their well-being.

Share the enormous amount of love and warmth you have to give with people in Israel who will appreciate knowing they are not alone.
As part of our Israel in My Art program we invite individuals of all ages and developmental stages of life to create artwork that sends uplifting messages of hope and solidarity to various segments of Israeli society.
---
MAKE A DIFFERENCE - HEALING ARTS, HEALING HEARTS
---
ACTIVITIES
---
HEALING ARTS, HEALING HEARTS FOR UKRAINIAN REFUGEES IN ISRAEL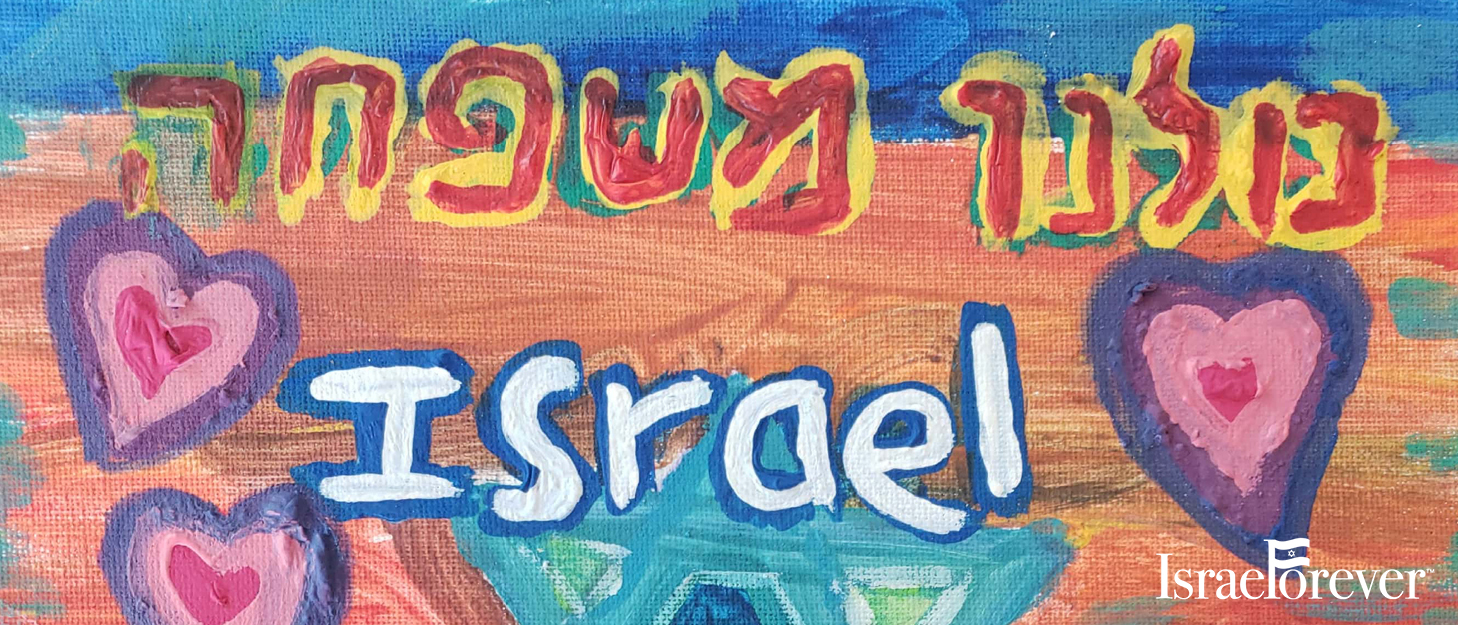 Give them a piece of your heart as we help them heal theirs during this difficult time. CONTRIBUTE TODAY!
---